Egypt's Former President Mohamed Morsi Dies of a Heart Attack in Court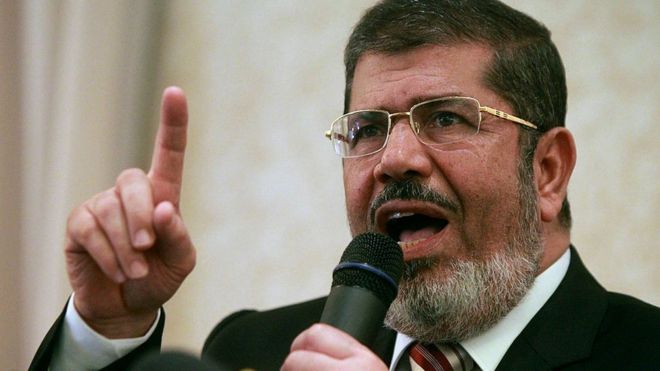 Egypt's former president Mohamed Morsi, who was toppled by the military in 2013, died of a heart attack at the age of 67 after a court session.
Egyptian state TV reported that he fainted after a session where he was being trialed for espionage. He was later transferred to an unknown hospital.
Morsi, who was deposed on July 2013 after mass protests against his government, had won Egypt's first free democratic elections following the toppling of his predecessor Hosni Mubarak in 2011.
During the 2011 revolution, Egypt's Morsi and members of the Muslim Brotherhood escaped from Wadi al-Natroun prison. Charges were brought against Morsi and other defendants for damaging and torching prison buildings, murder and attempted murder of prison guards and looting.
*This is a breaking news story and is still developing
---
Subscribe to our newsletter
---